Dark Spots Faded & Skin Complexion Evens Out Post Chemical Peel at Mountcastle!*
Procedure Details
This 42-year-old female came to Mountcastle Medical Spa and Laser Center to receive a custom consultation for her skin. She told our aestheticians of her unhappiness with her skin tone and the brown patch on her right cheek. She wanted a treatment that required minimal downtime and wouldn't require her to take off of work. Maria, one of our Master Aestheticians, recommended a series of chemical peels that she felt would be able to obtain the same results as other harsher treatments that our patient did not want. As you can see, her results are incredible and she will continue to make improvements with every peel.
More
Excellent Chemical Peel Result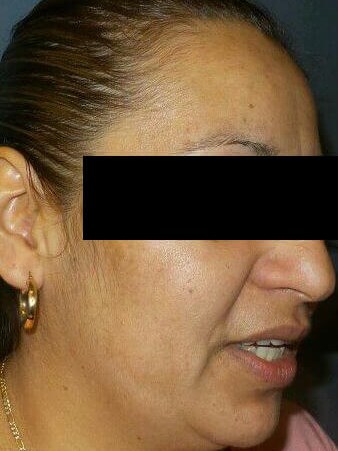 This 42-year-old female patient had concerns with uneven skin tone & moderate discoloration primarily on her right cheek. Notice the brown spots on the cheek and close to the jaw line that have significantly faded. Her overall skin complexion is more even after her peel, and you can see there are fewer spots and small markings. More
Front View Post Peel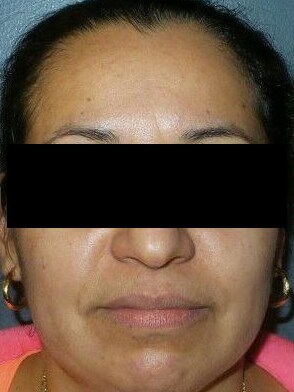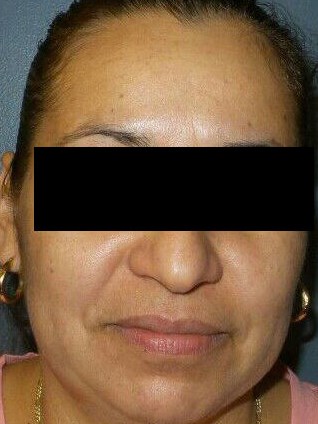 Before and after results of a chemical peel done by our talented aestheticians at Mountcastle Medical Spa More
Good results one chemical peel
42 year old female interested in getting a treatment to improve her skin tone, especially brown discolor patch located on right cheek. Patient was looking for a treatment with minimal downtime and safe for her skin complexion. Our aesthetician Maria recommended a series of 2-3 chemical peels to improve skin tone/ brown pigmented patch. As seen on pictures, her skin complexion is more even, skin has a much healthier looking appearance.. Some chemical peels are safe to perform on patients with a darker / ethic skin complexion, it is important to look for a qualify aethetician with experience in performing chemical peels to prevent future complications.
Location