Laser Skin Resurfacing to Reverse Signs of Aging on Patient with Dark Spots!*
Procedure Details
Skin rejuvenation, or skin resurfacing, can be done many different ways and is entirely dependent on the patient, desired results, and treatment areas. Fraxel lasering can be done on part of the face or the the entire face including areas like chest and hands. This FDA approved laser can reverse visible signs of aging, as you can see from our patients results. This patient will continue to come in and receive additional treatments, but for now she is extremely pleased with the removal of discolored spots AND fine wrinkles you see existed before treatment.
More
Dark Spots Vanish with Fraxel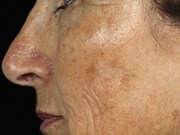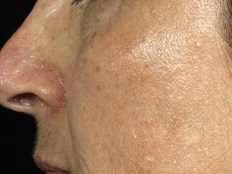 The Fraxel Laser has managed to permanently get rid of dark spots on our patients face that came from excessive sun exposure in combination with aging. More
Fraxel Laser in Ashburn Office
Fraxel Laser could be the right option for you if you are looking to find a solution for acne scarring, sun damage, and fine wrinkles. The FDA approved laser is a more intense laser than most of the others we offer in our office, but for a reason when it yields these types of results for our patients! Our master aestheticians and nurses will go over your skin conditions and needs and set up a customized solution for you!
Location