53 year old female, exceleent results post one photo rejuvenation treatment*
Procedure Details
Photo Rejuvenation Laser performed on the chest area. As seen on post picture, sun damage and redness have been improved, skin is brighter.
More
Great IPL results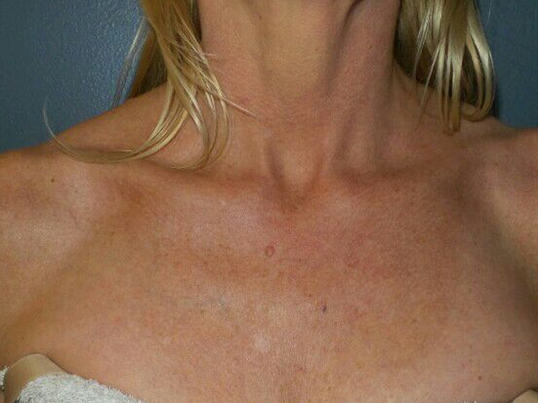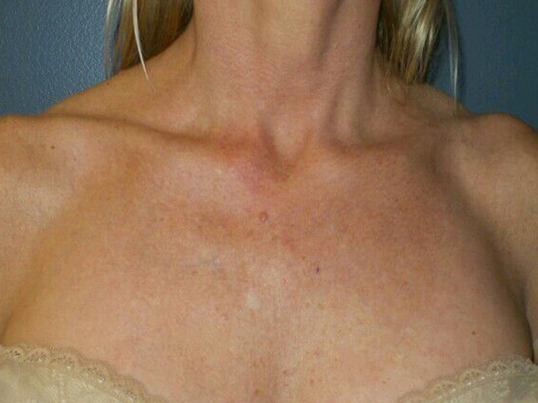 53 year old female with sun damage and redness on chest. More
Patient was bothered by how her skin look after several years of sun exposure. As per patietn, skin look uneven and always red. IPL laser was recommended by our experience Medical Aesthetician Maria. Patient was very pleased with her results, skin is brighter and redness has been imprved significantly.
Location