Northern Virginia Woman Has Sclerotherapy Treatment For Spider Vein Removal*
Procedure Details
Sclerotherapy is a proven cosmetic treatment used at our Northern Virginia plastic surgery center to treat varicose and spider veins. For our patients, we use Asclera, a solution that treats and eliminates spider veins. Our patient shown in the photo below was very self conscious to show her legs and came to our vein clinic because she wanted to get rid of her spider veins. In just a few short treatment sessions, sclerotherapy eliminated the veins and created a clear, smooth result that she is proud of. She can now wear short skirts, shorts, and bathing suits and show her legs off without worry or anxiety of her unsightly, annoying veins being shown. Dr. Mountcastle offers numerous options for both men and women who have spider veins and varicose veins. These treatments produce amazing outcomes, just like our patient shown below!
More
Spider Veins Gone!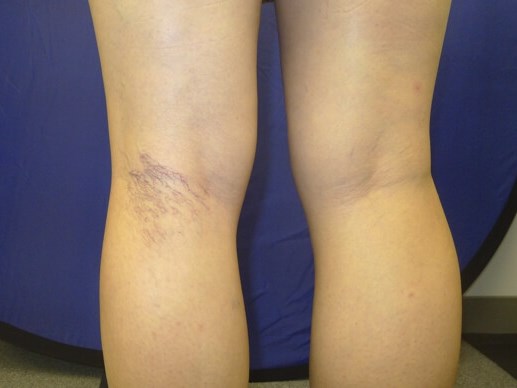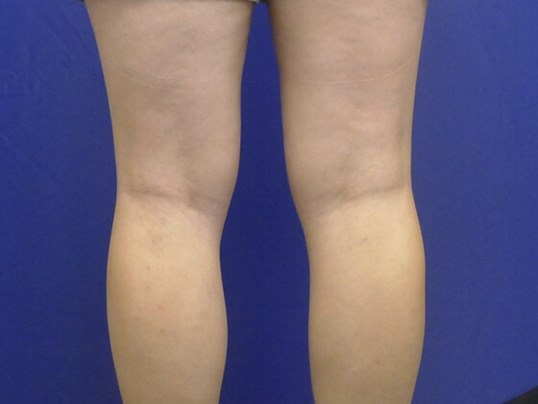 Sclerotherapy is one of the most successful treatments for reducing and eliminating the appearance of red and purple spider veins. The after photo shows the awesome outcome that this in-office procedure created. Our patient is so happy with her results! More
Learn More About Vein Removal
Varicose veins and spider veins can easily and effectively be removed. Our Northern Virginia plastic surgery and vein clinic offers numerous options depending on the patient's needs. Sclerotherapy is a popular procedure, but there are other treatments to consider as well for patients who have widespread veins, bulging veins, and other vein irregularities. Dr. Mountcastle is a vein removal expert and is known throughout the area for producing outstanding outcomes. We look forward to hearing from you!
Location