Dr. Mountcastle Removes Young Patient's Varicose Veins out of NOVA Vein Clinic*
Procedure Details
This young patient was uncomfortable with a varicose vein that had popped up on her left leg a year before she decided to come see Dr. Mountcastle. The patient is very active always on her feet, and often times has to be in shorts as a part of her sporting uniform. More than the physical appearance, the patient was experiencing moderate swelling and pain. The first step was to perform a GSV on the left leg. Then, one month later the patient came back in for a phlebectomy (vein removal). At her post-op appointment, she expressed how pleased she was the procedure and the final results, as seen in her after photo!
More
Goodbye Unsightly Veins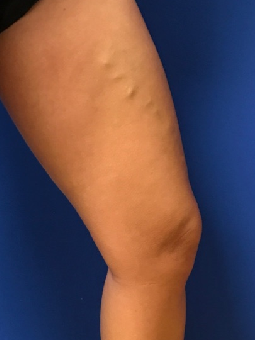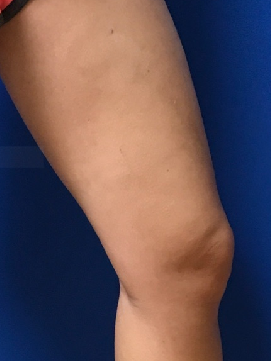 The left leg had a prominent varicose vein that was very bothersome to the young patient. Dr. Mountcastle performed a vein removal to avoid any future issues or complications with the patient's health. Post procedure, the leg has no signs of varicosities with little to no scarring. More
Call Dr. Mountcastle's AAAASF certified vein clinic to set up a consultation to discuss treatment options for your varicosities!
Location