Patient Referral Has Beautiful Results and Relief from Varicosities*
Procedure Details
This female patient was referred by a friend who trusted Dr. Mountcastle after being treated by him for her veins one year ago. Our new patient showed Dr. Mountcastle her bulging veins in her left leg, which bothered her as they became increasingly more noticeable. She experienced swelling and pain from the bulging veins, and after review, her surgery was eligible to be covered by insurance. After her initial great results, she continues to visit our Medical Spa to further improve the area with sclerotherapy injections.
More
Left Inner Leg: Veins GONE!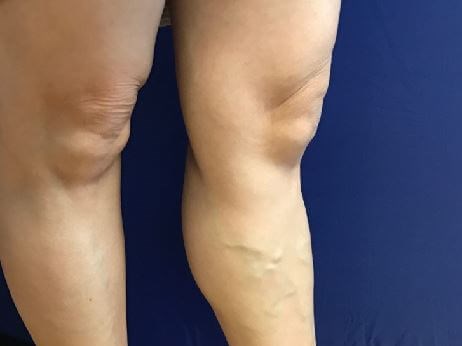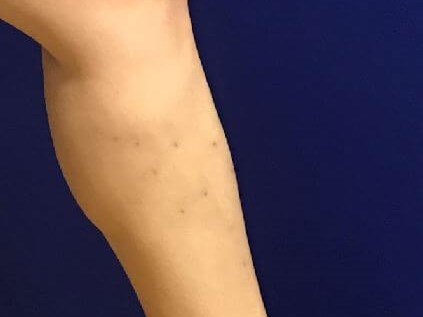 Left inner leg shows bulging veins. While swelling is not noticeable in the photo, the patient was suffering from swelling legs and pain as a result of her veins. More
Front Vein Before & After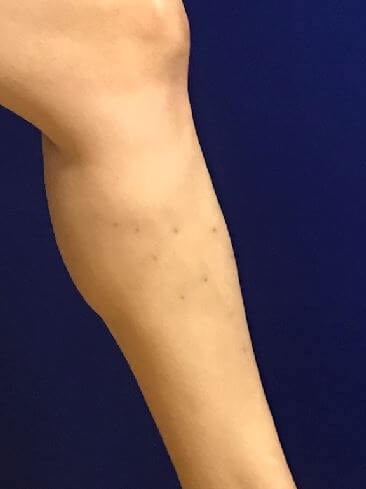 This before photo illustrates the extent of the veins that were becoming increasingly painful for our patient. She was looking forward to getting them treated and not having to look down at swollen, bulging veins and legs. More
Free Insurance Verification
Free insurance verification when you call today! Your veins could be treated AND covered!
Location