Varicose Veins Treated Now to Give You the Youthful Legs You've Wanted!*
Procedure Details
Varicose veins can be painful and sometimes equally as important, unsightly. This patient complained of her large bulging veins in her right leg that was causing her discomfort. She became very unhappy with the appearance and was hoping that the vein clinic of Mountcastle Plastic Surgery could provide her the solution she was looking for. The patient came in and had a same-day ultrasound with our in-house ultrasound tech. Dr. Mountcastle performed a phlebectomy of the right leg in early May, and the patient came back several times between then and August to ensure the area was treated and healing to her and Dr. Mountcastle's standards. She is ecstatic with the cosmetic and medical results- no more pain and no more lumps!
More
Rippling, Bulging Veins Gone!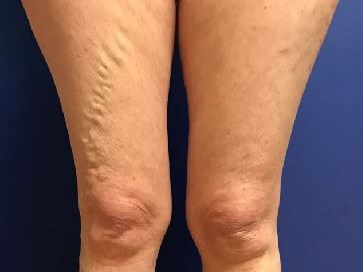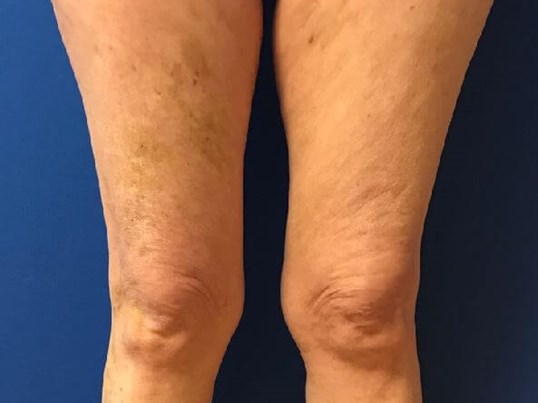 This patient had her varicose veins treated in May of 2017 by Dr. Timothy Mountcastle in his Ashburn office in the heart of Northern Virginia. The veins have been removed and her legs are now visibly smoother and appear more youthful! More
We will provide a free insurance verification to see if your insurance will help cover the treatment of your varicose veins. If you are unsure if you have varicosities, please call our office to schedule a consultation so our providers can help you address your concerns.
Location